bears1bulls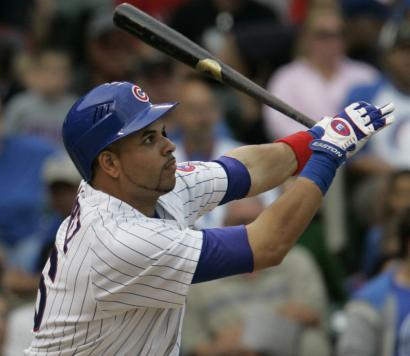 The Cubs will be down yet another player for the next series against the San Fransisco Giants.
Aramis Ramirez announced that he will be traveling back to the Dominican Republic to take care of undisclosed family issues.
He has not, however, been placed on the bereavement list and will be back on Thursday for the series finale.
This leaves the Cubs with another hole to fill for the next series.
Carlos Zambrano was placed on the 15-Day DL and will be back for a start against the St. Louis Cardinals.
Alfonso Soriano is still out and it is unknown when he will make his comeback.
Reed Johnson is also gone, meaning that there is another hole in the outfield.
Mark DeRosa and Ronny Cedeno have both played third base for the Cubs this season, so they are reasonable replacements, but DeRosa spent the last series playing in the outfield.
This comes at a good time for the Cubs though, who are lucky enough to be facing a bad team during this time of injury.
Despite being swept by the White Sox, the Cubs still own the second best record in baseball, and hopefully they can pull out of their sweep soon.